Latest from our Blog
The best practices to make your job ads STAND OUT!
It is imperative that an advertisement is presented effectively in any sort of advertising, not just in recruitment. If your job ads go unnoticed, then you are wasting your time and money. Also bear in mind that your ads will also be targeting those passive job seekers, who won't actively be seeking work, but they could very well be swayed if what you are offering is better than their current position. Woodland shares five top tips for impact job advertising below:
The Title
One of the most, if not the most significant part of your advertising is the title, because this is essentially what will grab a job seeker's attention. It is the first thing that they will see and it has to hook them in right away.
Ensure that you are specific and straightforward by explaining in the title, what exactly the job is. Sometimes, people overlook job advertisements that waffle and talk around what the position is. Furthermore, cater your tone to the type of candidates you would like to apply for the position. For example, if you are looking for younger applicants with dynamic personalities, put relevant buzzwords in the title to help jazz it up.
The Body
The body of text is such a valuable section of the advertisement in that job seekers learn about the position, what is to be expected of them, and what experience they should already have in order to be considered.
Remember, less is more so make sure you keep it concise. Recent research has found that the most effective ads consist of around 185 characters, with a job title length of only 29 characters! But make sure that it does not end up becoming a vague description of what the job entails. Having firm guidelines on what they will be doing on a day to day basis will attract the right candidates who are willing to do these tasks.
No matter how interesting the role might be, it is not necessary to write a long description as jobseekers are less likely to read it at this stage. You can always send the right potential candidates a more detailed job description once they have applied.
Salary and Location
Job Seekers are much less likely to apply for one of your position if you fail to include both the salary and the location of the position. Recent studies have shown that a vacancy with salary and location details received three to four times more applicants then one with a negotiable salary or a role with a broad range of locations. Keep it specific otherwise you will run the risk of turning away potentially a perfect candidate for the position.
Screening
It is a general rule of thumb here at Woodland to screen our candidates with a few questions before we put them forward to our clients. Most job boards today allow you to include screening questions to the job advertisements. Screening is a great tool to not only find applicants with exactly the right skillset, it also filters out applicants who have failed to pay attention to the details of your job posting.
Share on Social Media
Sharing your job listings on social media channels such as Facebook, Twitter and Linkedin gives you the chance to reach a whole new audience of potential applicants. Ensure that you make your social media posts all about your target audience and not about you and your business, and focus on the benefits to get them excited about the possibilities.
Also convey a sense of urgency. Let them know that the vacancy will be filled quickly, so it is best for them to apply immediately to avoid disappointment. Give them a few ways to apply and make it as simple as possible.
What not to put in your CV
We have taken a look in an earlier blogpost on what to include in an outstanding CV, but it is just as important to understand what you should NOT include in your CV. Even the most minute of mistakes can reflect badly on you, and affect the likelihood of you getting shortlisted for a position.
1) Irrelevant personal information:
You may take pride in the fact that you participated and excelled in the London marathon, or that your favourite fast food spot is KFC. But unless this information is relevant to any job that you are applying for, refrain from putting it in your CV. Furthermore, don't put in your NI number, your religious beliefs or your marital status.
2) Photographs
Including your photograph in your CV is tacky, as well as distracting. Why waste your time trying to find that perfect picture for your CV when someone might reject you for no reason because of how you look? If you have one in there, remove it.
3) Errors in spelling
This is a very obvious, but sometimes overlooked point. The amount of CVs we receive that are laden with spelling mistakes is alarming. Vet your CV THOROUGHLY before applying for any position. Why not get a close friend to vet your CV for a second opinion. If you cannot get spelling correct in a document where you are essentially selling yourself, no recruiter or business will take you seriously.
4) Facts, not opinions
The proof is in the pudding. Facts sell you better than you using subjective words to describe yourself such as "I am an excellent communicator," or "I am extremely organized." Recruiters will make the decision on those things after they meet you, facts are all they are interested in.
5) Silly fonts
You may think that your CV will be a cut above the rest with a font that looks cool, but recent research has found that they are far more difficult to digest and consequently a recruiter will absorb far less about you. Our recommendation is to go for a standard sans-serif font like Arial.
6) Lies
The cardinal sin that should be removed from all CVs is dishonesty. A misguided attempt at trying to compensate for the lack of skills and qualifications can ultimately unravel at the interview stage. You will be surprised at how far being completely transparent can get you. A recent survey by CareerBuilder found that 42% of employers said that they would consider someone who met only three out of five key qualifications for a role. Recruiters are not dumb. They look out for discrepancies such as inflated qualifications, salaries, and job titles.
7) References
Remove the line "references available upon request." If your potential employer wants to progress your application further, they will ask for your referees. It is also an opportunity to let your references know that a potential employer may get in touch with them.
8) Irrelevant Social Media Links
Links to your Twitter handle, SnapChat or personal blog have no place on your CV. However, relevant URLs such as your LinkedIn profile, or pages that you have worked on in your previous positions that are related to the position you have applied for are acceptable.
9) School Grades
Unless your grades in a specific subject are high, and relevant to the position you are applying for, avoid including your grades in your CV. The recruiter may ask for photocopies grade certificates at a later date, once you have secured the position, but until then refrain for wasting valuable CV space.
10) Objectives
It is quite apparent, when you apply for a position, that you want the job, so don't include an "objectives" paragraph. However, the only exception to this rule is if you are choosing to move into a completely different industry altogether, in which case it would be a good idea to write a brief overview on why. If you have already mentioned this in your covering letter, then do not include it at all.
To summarise, the first step is ensuring that the above is not included in your CV. But your wording has to sell you enough to get a recruiter to interview you. With competition for roles forever increasing, even the smallest mistake is enough to scupper your chances at getting a job. If you would like advice on writing or editing your CV, Woodland can help!
Hinkley Point approval paves the way for UK job boost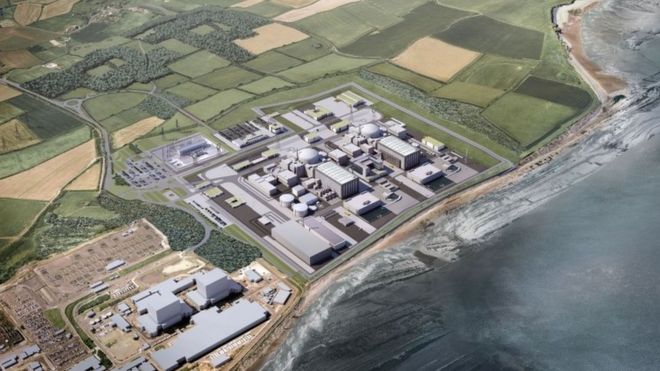 Earlier today, the government announced the plans for the 18 billion nuclear power station, as per a complete review of the Hinkley Point C project, and a revised agreement with EDF. The power station is being financed by the French and Chinese governments.
The Department for Business said: "After Hinkley, the British government will take a special share in all future nuclear new build projects. This will ensure that significant stakes cannot be sold without the government's knowledge or consent."
Furthermore, the announcement also stated the government will now "impose a new legal framework for future foreign investment in Britain's critical infrastructure," which would mean it could intervene in the sale of EDF's stake once the plant is operational, for the purposes of national security.
Business Secretary Greg Clark said it is an "important upgrade of our energy supplies" and a "major step forward" for the UK's nuclear power programme that could potentially create 26,000 jobs.
Following on from today's announce, Ged Mason, CEO of the Morson Group feels this is the perfect mechanism to get the UK's engineering industry back to a sustainable state of employment and financial growth.
"Hinkley Point C will create 25,000 new jobs and securing the skilled resources required will be a major challenge for the nuclear industry.
"Overall, this is very exciting news for the nuclear industry as it demonstrates a clear commitment to its future as well as the positive repercussions it will inevitably have on the UK's economy."
Technical recruiter CBSbutler's CEO, David Leyshon, also applauded today's developments.
"I clearly recall supplying engineers into the last big nuclear power project, Sizewell B, back in the early 1990s during the peak construction and commissioning phases. Obviously trades and labour will occupy the bulk, but don't underestimate the demand for qualified engineers and technicians at all levels.
"Moreover, the nature of the beast will mean that a significant proportion will be contractors or temps. A welcome fill-up for 'real' engineering apprenticeships with around an estimated 1,000."
House prices remain on the rise amidst fears of Brexit Slump
According to Nationwide, house prices were up 0.6% in August, when analysts were forecasting a slump of around 2%. Subsequently the increase this year has gone from 5.2% in July to 5.6% in August.
According to recent research last month, retail sales have been strong, aswell as a fall in unemployment since the Brexit vote.
Earlier signs has shown that the vote to leave the EU had an effect on the housing market, as the Bank of England had reported in July that the amount of mortgage approvals made to home buyers had dropped to its lowest level in 18 months.
Nationwide's chief economist, Robert Gardener, said "The pick-up in price growth is somewhat at odds with signs that housing market activity has slowed in recent months.
"However, the decline in demand appears to have been matched by weakness on the supply side of the market. Surveyors report that instructions to sell have also declined and the stock of properties on the market remains close to 30-year lows.
"This helps to explain why the pace of house price growth has remained broadly stable."
Gardner also mentioned that the Bank of England's decision to lower the base rate to 0.25% will offer an instant benefit to many borrowers going forward, who will see their repayment becoming cheaper. Not by a massive amount however, a cut of around £15 a month.
"It's important not to hang too much significance on one or two bits of data because it's still very early days," said Laith Khalaf, analyst at Hargreaves Lansdown. "Judging the economic impact of Brexit right now is a bit like predicting the winner of the Premier League based on who's at the top of the table after the first couple of games."
IHS Global Insight economist, Howard Archer said: "Housing market activity is likely to be limited over the coming months and prices will weaken as prolonged uncertainty following the UK's vote to leave the EU constrains consumer confidence and willingness to engage in major transactions, and also hampers economic activity."
What recruiters REALLY want to see in your CV
Recruiters like Woodland get flooded with CVs on a daily basis, and although we offer a personal and bespoke service to our clients and candidates, we make full use of our recruiter software to hone into the right people for the right job. So what is it exactly that we are looking for? KEYWORDS. Recruiters scan your resume to find experience and skills their clients have specified in the job description. So the best place to find these keywords are within the job description itself.
Make a note of all the skills and experience that are required. When you are applying for a job online, adding keywords to your CV to make it more bespoke to the role you are applying for is extremely crucial.
When you send a CV through an online application, or even via email, it is normally transferred to a recruiter's Applicant Tracking System. This particular software, which can be custom built to suit a recruitment company's needs, scans your CV for keywords that match those from the job description. Should your CV be a great fit for the position, it will go higher up the recruiters list of relevant CVs, which is where you want to be. Unlike some recruiters, Woodland prides itself in offering a unique service to its clients and candidates, so the next steps are far more personable.
Bear in mind that these types of systems are advanced enough to know if you have used the keyword in the correct context or if you have stacked your CV with a load of unnecessary keyword jargon. So what do you need to do next when you have unearthed all the relevant keywords?
The next step is to group and present your keyword content into digestible categories. A few examples you can use are listed below:
Transferable Skills: These are key skills that you can take from one job to another. There will most likely be a number of transferable skills listed in the job description as well. E.g. "Microsoft Office proficient."
Job- related Skills: These are skills that are a prerequisite for you to have in order for you to carry out duties of the job comfortably, and from the very beginning. Again, the job description will contain most of the skills that you should be including here – e.g. steel erection experience.
Adaptive Skills: These are skills which you have developed yourself throughout everyday life which you feel can you can utilise to your advantage in any given role.
As mentioned, your CV should encompass all the job-related skills that you have that match those required in the job description. You should write them in as close to the top of your CV as possible, and they should be presented in your skills section.
Furthermore, in order to draw attention to the skills that you perceive to be the most important or relevant, it is of paramount importance that you demonstrate how you have utilised these skills in your past roles. If you have stats and figures to prove it, illustrate these along with the skills also. From a recruiters perspective, it makes it easier for us to locate your skills and helps us to visualise the kind of results you could get for the job applied. The proof is in the pudding. Take this sentence for example:
"Responsible for sales acquisition and customer retention" could be rephrased for more impact to "Improved quarterly sales by 15% over the course of two years, and increased customers on a retainer basis through creating and launching a customer loyalty scheme in 2014"
As mentioned earlier, any of those types of skills that one is expected to have picked up in past jobs should be added to your skills section where relevant, but remember to add details. So instead of saying "Microsoft Excel" why not write "Microsoft Excel – Proficient with pivot tables and macros." Even if these transferable skills are not exactly relevant to the job, place them in your experience section to help a recruiter build a complete picture of your skills.
Don't forget to tailor you cover letter! Regardless of how bespoke your CV has been attributed to the role you are applying for, you still need to carry this level of customisation into your cover letter. In most cases recruiters will scan cover letters in the same vein that they will observe your CV. So again, add keywords from the job description where relevant.
To conclude, tailoring your CV and cover letter will go a long way towards showing a recruiter that you are taking your application seriously, but more importantly presenting yourself as the person who is right for the job. Customise every CV you send in response to every job offer, especially the ones that you are suited for. Good luck!
For more helpful hints on what your CV should include, why not take a look at our previous blogpost on "What to include in an outstanding CV."
The Importance of Payroll
One of the most essential tasks in running a business is payroll. It is imperative that employees are being paid on a regulated basis without any delay. Payroll affects every aspect of a business from financial stability to the morale of employees.
If payroll is delayed, this will have an adverse effect on employees, who may start to question the financial integrity of the business. This could potentially lead to employees starting to underperform and care less about their job, if they feel their wages are not being handled professionally. Payroll should always be dealt with on time to keep employees happy and motivated.
An employee's overall compensation is factored into payroll. It encompasses his or her salary benefits and bonuses. Furthermore employees typically undergo performance reviews by their supervisors, and are rewarded with increases in salaries, or bonuses. Employees who receive pension benefits or health insurance for example feel they have more worth in the business.
Payroll can often be quite a time-consuming exercise for businesses. This needs to be executed at least once or twice on a weekly, bi-monthly or monthly basis. The information must be accurate so that employees are paid correctly. To do this efficiently, we would recommend outsourcing payroll to free up time for other pressing duties.
How Woodland Can Help
Woodland has a wealth of experience in processing contractor payrolls and looking after contractors ensuring that they are paid on time and any queries are dealt with quickly and efficiently. We also have solid practice of dealing with Payroll and Contractor Management businesses, with sizes ranging from one to hundreds of contractors at any given company. Furthermore, if required we are happy to recommend experts who we actively work with to provide advice on complex situations. Why not take a look at our testimonials page to see what our previous contractors and clients think of the great service we provided them?
More on our Payroll Services
At Woodland we offer a variety of flexible payroll solutions to businesses of all sizes and from a broad range of sectors. If you are looking to outsource some or all of your payroll functions, we have the expertise and resources to meet your requirements, from weekly or monthly processing to year-end reporting. We will initially conduct a client consultation to better understand your specific requirements. Processing services range from personalised pay and deduction reports, BACS file creation and employee payslip/P60 dispatch.
Woodland provides a professional support service in looking after "introduced" business where a Client requires assistance in looking after either existing contractors not already attached to another agency or new contractors found direct by the client.
Woodland offers a complete bespoke service so you do not need any in-house payroll experience. We offer competitive rates for such business and can provide a flexible approach to charges to suit each client's needs. Woodland is registered with data protection.
If required, we can speak directly to your employees should they have any queries regarding payments they have received or their entitlements to statutory payments.
For further information regarding Woodland's payroll services click here or please contact Sandra Tye on 020 8905 2250 or email: sandra@woodland.co.uk
Jobs transform lives
Scottish national Lewis Johnson's rate went up stratospherically since Woodland began working with him in early 2002. We found him a position matching his requirements where he stayed for 7 years before deciding to go self-employed, still working on a contract basis for the same company we placed him in.
Woodland has more than 30 years of experience in placing quality candidates in their perfect role and transforming their lives. We got in touch with Lewis shortly after he visited our website to explore the new opportunities available to him.
After some bespoke career advice on what direction Lewis' career should go according to his experience and needs, namely fast career progression, we got him the job he deserved. The last rate we negotiated for him was substantially higher than what he was earning initially as a result of a string of promotions.
"The wonderful staff at Woodland looked at my previous experience and catered it towards positions that were the perfect fit for me. One of the roles was in Paris, where I met my wife. I am now living in Paris permanently and I can say working with Woodland was my best career decision to date!"
At Woodland we understood how the importance of guiding Lewis towards the right job would have a positive impact on his life. Although we last worked with Lewis in 2009, we always build a strong bond with our contractors, especially when we work with them for a number of years, and many like Lewis leave a lasting impression.
Should I Take A Pay-Cut To Land My Dream Job?
Congratulations on finding your dream job! But be prepared to live on a whole lot less as a sacrifice for a lower wage. Times have changed and today, salary rises and cuts are part of the process. Given the current economic situation post-Brexit, the salary rulebook has been thrown out of the window. In a society that has been led to chase salary increases, taking a pay cut could be a wise move. New figures from CV-library show that 81.9% of Brits would take a pay cut if it meant they got that dream job. Woodland has six scenarios where taking a pay cut would be a good career move.
1) Change in career
You're definitely in the wrong vocation if you are stressed out at work due to factors such as a demanding workload or long hours. A lot us make our career choices in our early years of working life, often influenced by the opinions of our families, and of course if the pay is good. Recent studies conducted by Towers Perrin found that around 55% of workers think that they are in the wrong job.
Should you find a job that matches your passions and your skills, don't dismiss it because of the dip in wage. Our best advice to you is to have a chat with your nearest and dearest, work out if your expenses can still be manageable, what have you got to lose?
2) Better Career Progression
In certain situations, taking a step back on the salary path can be two steps forward in the right direction. Again Woodland encourages to go with your gut if a cut can yield greater opportunities. Sometimes, it makes sense to take a step backward if you are moving from, say a start-up company to a larger one with career advancement opportunities. Making less money may be hard at the beginning but with a little patience and hard work, you could be earning even more than you did in your previous job in a short space of time.
3) Starting up Your Own Business
In the event of you making the bold decision to launch a new business, expect a decrease in salary at least for the short term. Recent studies have found that it takes an average of around five years to attain a consistent flow of profit. Should you decide to take a plunge into a new business ensure that you have plenty of savings in the bank to fall back on, in the event of unforeseen expenditures. You may make significantly more than what you put in the not so distant future.
4) Relocation
You might be earning a tidy sum in the city, but you may not like living near it. If you prefer a change of scenery and move to a location that suits your lifestyle, you may be earning less, but bear in mind that your living expense will be reduced also. This means, despite a pay cut, you still could be able to save money.
5) Improving your Work/Life Balance
Would you be happy to take a slight pay cut if you could skip your commute and work from home on Fridays? If you can make it work financially, reducing your working hours to allow to spend more time with your family or on your personal hobbies would be recommended.
6) Cut your Commute
You may have reached an impasse in your current career where the cost of commuting to your workplace both financially and mentally makes you question staying at your current job, perhaps it is time to move on. Even if a new job pays less, if it is closer to home you could realize big savings in you bank balance, and your sanity.
Make sure you are sufficiently prepared for the change. Whilst taking a pay cut is the way forward towards pursuing your dream position, you will definitely need to overhaul and rethink your budget. Unlike when you are out of work for a couple of months or if you are temporarily short on cash, the financial changes you make to adjust to a lower salary will need to be sustainable over the long haul, and you will still need to plan for the long term. You will need to identify your unnecessary expenditures, renegotiate necessities and ensure you pay your bills on time. Woodland's advice is to be self-aware and ensure you are taking a pay cut for the right reasons, so that you won't regret it later.
Brexit and Theresa May could provide boost for shale gas
Since the dip in the strength of the pound post Brexit, it has been more expensive to import gas, assisting the cause for shale gas which had been hurt previously by weak oil prices and by opposition to planning approval from local campaigners.
After setbacks including a temporary fracking ban in 2011 on technology used to extract gas from shale rock, those in the industry hope for support from Theresa May.
Earlier this week, in a speech for her leadership campaign, May stressed the importance of secure energy supplies, which shale advocates say is one of their industry's strengths.
"I want to see an energy policy that emphasizes the reliability of supply and lower costs for users," May said
Stephen Bowler, chief executive of London-listed shale gas developer IGas feels Brexit has made the case for shale more vital: "An independent Britain needs and independent supply of energy. Security of supply becomes even more important now."
The UK's start to producing shale gas has not been great. The first well to be fracked, near Blackpool in Lancashire was abandoned when some of the work there was a catalyst for an earth tremor that resulted in an 18 month ban on the technology.
More recently, low energy prices have added to the strains.
"The weak gas price certainly doesn't help the economics. But there's still a lot of potential there," said David Round, analyst at BMO Capital Markets. "You'd expect costs to come down once you get a few years into the development."
A couple of months back, Third Energy received the first planning approval for a shale gas fracking well since 2011. It says it will start hydraulic fracturing at it's Kirby Misperton site in North Yorkshire before the end of the year.
Other shale gas developers, including Cuadrilla Resources and IGas are relying on government support for domestic energy sources and an offer of compensation to landowners to reinvigorate their campaign .
Cuadrilla aims to produce gas next year in the northwest, subject to planning approval, and Bowler's IGas plans to test first gas in northern England by 2018.
The British government has made amendments to planning rules to speed up shale gas projects by giving the communities minister ultimate decision-making power on planning applications.
A decision whether to grant a permit under these new rules to Cuadrilla is due by early October and will be a first indication of government support for shale gas under Theresa May.
Coal-fired plants are due to close in coming years, making Britain more reliant on natural gas. Britain's network operator said last week that the country may need to import an estimated 93% of its gas by 2040 if economic growth slows and domestic gas production is not supported.
Shale supporters say relying heavily on imports would make Britain more vulnerable to events out of its control that could affect supply. Regardless, environmental campaigners intend to challenge shale gas, which they say would undermine the UK's target to reduce carbon emissions by around 80% by 2050.
"Theresa May should not be under the illusion that fracking is the answer to the UK's energy needs," said Daisy Sands, head of energy at Greenpeace.
Shale took much longer to take hold in Britain as opposed to the United States due to the fact that British Law does not allow private land owners the same rights to mineral resources as U.S. law, which aided American profit from the shale boom there.
British shale companies are hoping to win over communities by sharing the wealth. Britain's most ambitious shale developer, Swiss group Ineos, with more than 1 million acres of land has assured local communities, landowners and residents that it will share 6% of revenue from shale gas wells
"Shale gas is a natural resource which should be shared. At the moment we're spending an enormous amount of money to buy gas for the UK while we have this resource sitting under our feet," said Gary Haywood, chief executive of the Ineos shale business.
The shale industry is still finding it's feet but the local companies are confident once they have started production that bigger companies will join in with the funds to ramp up output.
"We're never going to have access to the sums of money to develop these plays at scale," said Mark Abbott, CEO of Egdon Resources, which has signed up French Major Total as a partner on some shale gas licenses.
"Our strategy is to be an early stage acquirer, to bring in the big companies, to de-risk and to monetize a lot of that position prior to development."
How to ace a telephone interview
An interview over the phone requires as much preparation as a meeting in person. This is your first opportunity to impress solely on you personality and your answers to questions. Practice makes perfect, and this also applies to phone interviews.
Telephone interviews are becoming commonplace amongst many employers and recruiters. Employers choose to do this as an effective way of screening an individual to judge whether or not they can progress to the next stage of the process or an on-site interview. Candidates may have a great CV on paper, but can also be inept at communicating adequately for a role. Questions will generally revolve around finding out about your work skills and competencies. Phone interviews are generally less time-consuming for both the candidate and the interviewer as opposed to arranging a face-to-face interview. More candidates can be contacted, and from a wider geographical area.
Take a look at our top tips for mastering a great telephone interview below:
Preparation is Key
Do not for a second assume because you are having a telephone interview that you will need to prepare any less than a normal face-to-face. Ensure that your research the company thoroughly and make sure you go through the job description. Take a look at the employers' website which will give you a great rundown on company background. Other key indicators that you can use as artillery for the interview is company size and structure, the products/services it sells and the industries that they are affiliated with. If you feel you need to do an exercise to help build up confidence levels, why not get a friend or relative to do mock interview with you over the phone? Record it too so you can hear it back and pick out any areas that need improvement.
Find a perfect spot to take the call
The location that you decide to pick for a phone interview can dictate the outcome. Deciding to opt for a cafe where you might feel uncomfortable speaking about your work experience around people and children could have a negative effect. Trying to sneak out for an hour whilst at work is also a no go, as you might be heard by a colleague. Our recommendation for maximum effectiveness is a quiet room at home, away from any potential noise or distraction.
Answer the phone professionally
Saying something along the lines of "Good morning, John Smith speaking" is a good start. Ensure you address the interviewer as Miss, Mrs or Mr, unless invited to use his or her first name. By all means act enthusiastic, but be polite. And make sure your dialogue does not go into informal territory by being too overfamiliar.
Have your notes/CV to hand
The great thing about phone interviews is that you can have all your notes/CV in front of you, so in the event of you forgetting something, you can have sufficient resources available at your disposal. Recruiters may or may not have your CV in front of them, but regardless they may open the interview by asking about your previous experience. This is not only a great way to ease into the call, but is also good for ascertaining how well you carry yourself in conversation. However, don't act as though you are reading off a piece of paper, or fumbling with papers till you find the answer to a question as this will not sound professional.
Take Notes
A phone interview is a great chance to find out more about the role you are applying for, the organisation's cultures, and opportunities to move up the career ladder. So ensure you take notes that could be useful to refer back for the next step in the interview process. Alternatively, try to write down what you can remember about the questions, and your answers immediately afterwards, while it's still fresh in your mind.
When the interview ends
Similarly to a face-to-face interview, it is most likely that you will be asked if you have any questions, so prepare accordingly. Asking a good question shows that you are confident and able to probe about finer details. Below are some sample questions normally asked by our candidates at the end of an interview.
1) What are the next steps in the recruitment process?
The interviewer should inform you when they intend to reach a decision by. If they don't clarify when they will relay this information onto you, find out before you finish the call.
2) I'd like to find out about promotion and training opportunities
Make it totally clear that you are wanting to find out more because you are looking at working with the company for the foreseeable future and that you want to make an impact as soon as possible to merit a speedy career progression.
3) What do you like most about working for this organisation?
A great way to gain an insight into the company from the interviewer's perspective. It also demonstrates your willingness to find out more about the organisation.
Also included are some sample questions that you should AVOID!
1) What are the holiday entitlements, and any chance of a pay rise?
Whilst we agree that one should have a good holiday entitlement and pay, it is not advisable to ask about these so early in the interview process. You don't want the interviewer to think that is all you are interested in!
2) Can you give me some more information on what the company does?
Asking a question like this shows that you have not done sufficient research or prepared properly and an interviewer will question how seriously you are about the position.
3) Thanks for your time, have I got the job?
Putting an interviewer on the spot is a total no go. When the interviewer is ready to let you know, rest assured that they will. Do not enter this dialogue prematurely; you might not get the answer you want.
There are more interview tips on the Woodland blog, all created to assist you with preparing appropriately for interview. Should you wish for a more bespoke consultation, Woodland offers a career advice service which also includes in-depth assistance with interviews.
Top accountancy firms to assist UK in EU exit

The British Government is seeking the assistance of some of the largest accountancy firms for the upcoming EU exit negotiations.
The civil service has been liaising with top firms like KPMG, PwC, and EY for advice on how to approach discussions with the EU, following the UK referendum to leave the European Union, according to the Financial Times.
Sir Jeremy Heywood, one of Britain's top civil servants has held talks with companies such as KPMG and EY as he prepares for a negotiation with Brussels. A spokesperson from PwC also confirmed the company had been approached by government officials and were "ready to help as required."
"We want the brightest and the best working on these complex negotiations," said a government spokesperson. "It is right to draw on people with the necessary skills and expertise from within the civil service but also to look outside too."
Around 700 extra staff are estimated to be recruited to deal with negotiations with the EU as well as other countries. But the process is not going to be easy, as Iain Anderson, executive chairman of communications company, Cicero predicts:
"The government is going to struggle to gear up to have the bandwidth to properly negotiate the detailed cross-EU and wider bilateral trade deals across the globe."
Last week, in parliament, Prime Minister David Cameron said that the EU exit is "the most complex and most important task that the British civil service has undertaken in decades" and guaranteed that the team would be staffed by "the brightest and best across our civil service," with many younger civil servants being excited about taking part in this major exercise.
"It will report to the whole of the cabinet on delivering the outcome of the referendum, advising on transitional issues and exploring objectively options for our future relationship with Europe and the rest of the world from outside the EU."
In response to the proposed talks of recruiting people from the private sector, one leading lawyer said that staff were actually not willing to be brought in by the government for the task and that the government's hopes of recruiting enough people was far-fetched.
"The Cabinet Office needs to come down to reality. They will be confronted with people from the EU who live and breathe its rules. They should focus on getting people back from Brussels."
Furthermore, some disenchanted civil servants who have devoted their careers towards developing Britain's relations with the EU say that they do not have the stomach to spend the next few years reversing the work they have built up.
"Of course part of me thinks I have a duty to the country because I understand this stuff," said one senior official. "But I could always go and make some money in the City instead."
In early 2016, it surfaced that government spending on consultants and temp staff had gone up by between £400 million and £600 million over the last four years.
The NAO (National Audit Office) found that the government spent an estimated £1.3 billion in 2015 on consultants, with the largest suppliers being PwC, McKinsey, EY, KPMG and Deliotte.
Google invests in Sweden and Norway for Clean Energy
Google has concluded a deal to purchase a large amount of clean energy from two new wind farms that are due to be built in Sweden and Norway in a bid to power its data centres in Europe.
Including this latest feat, Google has now purchased a total of 2.5 GW of clean energy from around the world to assist in powering it's computer services such as cloud computing and advertising. This amount of energy equates to that used by two large nuclear power plants. The company's goal is to eventually be in a position where it can power all of its operations with clean energy. The first of these deals came as far back as 2010:
"Reducing energy usage and using renewables makes good business sense – we signed our first major power purchase agreement for 114 MW of Iowa wind in 2010," said Marc Oman, EU energy lead at Google Global Infrastructure.
"Others are discovering the benefits of renewables too – in the US alone, companies bought almost 3.5 GW of renewable energy last year. We're pleased to have played a part in stimulating the market for corporate renewable energy purchasing and doing our share in the effort to mitigate climate change."
The plots of land for each wind farm have been purchased for a 50 turbine project near Stavanger, Norway (making it the largest wind farm in Norway) and a 22 turbine project near Mariestad in Sweden. Construction on these sites will begin in early 2017. Both the wind farms are due to use 72 turbines to produce 236 megawatts of clean energy which equates to around a 25% capacity of a large coal plant. The world's largest asset manager, BlackRock, will provide investment to finance the projects.
Google is part of a group of online based companies such as Facebook, Amazon and Apple, who are increasingly turning to clean energy, and purchasing wind farms to power buildings and data centres. By adopting this stance towards clean power, carbon emissions, and energy costs are lower. Despite Google's recent purchase of a data centre that is to be powered by coal in Alabama, Greenpeace have still commended Google on creating a "green cloud."
Data centres are being earmarked as sites which consume a lot of energy, and where energy costs are high. Energy efficiency is therefore paramount to cleaner and cost-effective practice. By adopting energy software that uses outside air for cooling data centres, and using servers that can automatically reduce power when inactive, Google can deliver its services to European customers more cleanly.
How the Brexit result affects the UK Oil And Gas Industry
Last Friday, the United Kingdom woke up to the news that it would be leaving the European Union. The majority decision was won by only a slim margin of just four percent. The result has plundered the UK economy into a period of uncertainty. So where does this leave the UK's Oil and Gas industry?
Thankfully, early indications envisage that Britain's decision to leave the EU is unlikely to have an adverse effect on the oil and gas sector. Global oil prices did fall last Friday, but oil analysts and traders were in agreement that this fall in price was likely to remain for only the short-term. However the Oil and Gas industry still wants clarity from the government to curb the ambiguity on how it plans to move forward with agreements like the free travel arrangements between the UK and EU now being questioned.
In a recent poll by Airswift, which was taken before the referendum vote, one-third of energy sector workers would have voted to remain in the EU. The vote has created doubt amongst North Sea operators around the need to source talent for projects in and around the EU. Yet, leaving the EU could signal a more prosperous future for the UK North Sea. Norway operates outside the EU and is a major player in the energy industry, so the UK is now in a position to style a future for itself, in a similar guise.
There are some potential stumbling blocks that could have an impact on engineers finding employment in the UK. Some foreign or overseas oil companies may be reluctant in investing further into the North Sea, or into any other exploration projects either in other areas of the UK or in other energy sectors. Salaries could potentially be affected negatively due to that reluctance in investment which in itself is a response to the instability of next four years. It is apparent that there is not going to be a clear picture of the fallout from not being a part of the EU for some time.
The impact of Brexit may aggravate the already complex environment created by low oil prices. This, along with the potential of a Scottish referendum for independence creates an even bigger doubt for the industry. The emergency of a second "Indy Ref" could result in companies delaying or cancelling projects until any outcome is determined.
It may come as a relief to some that legal frameworks will not be changed immediately. Furthermore, in upstream oil and gas, Brexit would not change the all important things – taxation, licensing and regulations, as the UK already have control over this. What is clear however is the urgent need for a strong leadership to move forward swiftly and for the government to outline a process to minimise any period of ambiguity.
Energy company SSE said that the referendum result has presented no immediate issues to operations, but warned the UK government to be aware of the importance that relations between the UK energy market with European countries can have on efforts to deliver clean energy. They had the following to say on their website,
"SSE agrees with the UK Government that collaboration with other European countries on energy matters is important for UK consumers. It therefore hopes that the UK Government and the European institutions will provide clarity on future plans for the UK's involvement in the IEM."
Shortly after the result, Royal Dutch Shell released a statement confirming that it would work with the UK government and European institutions on any repercussions for it's business from the UK's decision to leave the EU. Shell did want the UK to remain, with it's priority to continue supplying energy to customers in the UK and Europe.
Isabelle Kocher, CEO of global energy player Engie shared Shell's reaction and clarified that Engine remained committed to investing in the UK, but added that she regretted Britain's decision to leave. Kocher said the vote did not change the view Engie has of the UK, where at present it employs 17,000 people. BP has also come out and said that it's headquarters would stay in the UK, despite the leave vote.
If new trade deals are negotiated swiftly and adequately, trade flows are unlikely to be affected. Responding to new regulations will not inherently disrupt present working practices. Oil and Gas companies are well built to withstand far more unstable political landscapes than a UK outside of the EU.
How to discuss Salary during the Job Interview
During an interview, it is totally understandable that a lot of people do find the discussion regarding salary quite awkward. When is the right time to talk about salary, or if a potential employer talks about salary, how should you respond? There is no point wasting time on an interview if a person's salary expectations are far-fetched. Speaking about your salary too soon could scupper your chances of getting the position before you even sell yourself to the company. So how do you approach this conversation in an interview?
Do your research
It is very important to know your market value before you step into any interview. The best course of action is to research your potential employer and the salary range for the job you are going for. Take a look at some job adverts in the locality of where you are applying and compare the salaries. There are also some good salary surveys online. Salary surveys are tools that find out the average compensation paid to employees in one or more jobs. Compensation data, collected from several employers, is analysed to develop a better understanding of what organisations are paying for specific jobs or job classes. It would also be a good idea to contact people in the same job or industry to ask what sort of pay they are receiving. Remember to keep your research fixed to the location you are interviewing in, as different areas may command a higher or lower wage.
Sell yourself before the talk on salary
Most interviewers want to get onto the subject of pay as soon as possible, so that they do not waste time looking at somebody they cannot afford. Chances are, they will also bring up your past salary in a bid to keep your own expectations low. In order to take control of this situation, it is imperative that you talk up your skills and successes to convince them that you are perfect candidate for the role. If the salary question comes up earlier than usual, get the employer to disclose the salary before you do. Something along the lines of "what kind of salary range are you looking at for this position?" You will be surprised how many will share this information, if asked in a polite and respectful manner.
Establishing you salary requirement
Before your interview, ensure you know exactly what sort of salary you want to earn, but also what sort of salary you would be happy settling with. It should be higher than your current pay packet. Try to get your target salary at least 15% higher than the minimum salary you'd be willing to accept as this gives you a margin for negotiations.
Keep negotiations friendly
You want to work together with an employer to negotiate a pay packet that is right for both parties. Never corner an employer into offering you a better salary. There's no point in trying to use another company's offer as a bargaining tool, unless they directly ask you if there are any other offers you are considering.
Never lie about your previous salary
Nowadays, a lot of online applications require you to enter your salary expectations and your salary history. This information will be passed over to the interviewer to be referred to in the discussion. Never add too much to out-price yourself, but more importantly do not lie about your salary history as you might be asked to provide details of your most recent pay-packet.
Salary offer is too low
To begin with, if you receive a salary offer in writing, arrange a time before committing to discuss it face-to-face. Don't worry if your salary offer is non-negotiable. There are other incentives that you can look at negotiating such as extra holiday or training that allows you to move up the career ladder.
Sometimes it is not meant to be, and in the event of you being unable to negotiate the salary package that you want, you should, in your best interests decline the offer. Reject the offer graciously and on the best of terms so that you don't burn any bridges with any business contacts you have accumulated in the recruitment process.
We at Woodland wish you all the best in your interview, and hope you get the salary you deserve! If you need any advice on your CV, Interview or Career please do get in touch.
China's Clean Energy Revolution
By 2030, China is aiming to generate more than 25% of its electricity from wind power, and this figure is set to rise to 33% if, as a result of power sector reforms it effectively integrates wind into it's existing power system.
The change is set to spark a general change in the world's move towards renewable energy, as China currently produces the most greenhouse gas of any country and is the world's wind energy leader by a fairly large margin. The country's 145 GW of installed wind capacity last year superseded both America and Europe.
However despite it's prominent standing as a greenhouse giant, China still produces 70% of its electricity from Coal as of 2015. A key challenge, according to recent research is the integration of wind power into a system that has been traditionally geared towards the consumption of coal.
China currently has regulations put into place that determine high minimum output levels for most of their coal plants, to ensure their profitability. If these requirements were reduced, they would create more flexible generation schedules for coal, thus allowing more space for wind power
Researchers from MIT and Tsinghua University forecast that non-fossil resources could grow well beyond the 20% level that China pledged to attain under the Paris Climate Agreement. Da Zhang, a post-doctorate in MIT's Joint Program on the Science and Policy of Global Change said this "Renewable energy plays a central role in China's efforts to address climate change and local air quality,"
"China plans to substantially increase the amount of wind electricity capacity in the future, but its utilization and ultimately its contribution to these environmental goals depends on whether or not integration challenges can be solved."
Money is to be spent on upgrading coal power stations in a bid to achieve low emissions, as well as introducing zero-growth in the consumption of coal in key areas of the country. But with coal being a traditional source of energy embedded into Chinese occupations, many workers will pay the price of the "clean energy revolution."
Saipem upgrades to Sonardyne
International oil and gas contracter, Saipem has extended the capability of its Sonardyne sixth generation (6g) acoustic positioning transponders. Functionality has now increased further, making the equipment more suited for a variety of subsea autonomous monitoring tasks.
The Sonardyne HQ in Rio das Ostras, Brazil is responsible for the conversion of the Compatt 6 instruments into autonomous monitoring transponders (AMT). Sonardyne engineers, as part of a wider scope of work to inspect, service, and re-calibrate Saipem's inventory of long baseline (LBL) acoustic technology located in the region.
The AMT from Sonadyne facilitates users to conduct long endurance, remote monitoring surveys without requiring a surface vessel and a remotely operated vehicle (ROV) to be present throughout the project. Applications for it range from a single instrument deployed to measure tidal variation, to a larger field-wide network capable of detecting slight trends in structure movement, pipeline creep and seabed settlement.
The autonomous functionality built into every AMT allows it to operate for several years without an operator needing to intervene. Measurements from the array of onboard sensors are logged within the unit's memory and can be recovered at any time by an AUV (autonomous underwater vehicle), ROV or vessel-of-opportunity using high-speed wireless communications.
Paul Smith, operations director of Sonardyne Brasil Ltd, said: "The 6G technology platform on which both Compatt 6 and AMT are built is very versatile, and enables users to upgrade and switch capability as their operational needs grow and stretch"
"The engineering and equipment testing facilities we have here in Rio das Ostras meant the work to service Saipem's LBL hardware and convert some of their Compatts to AMTs, could be completed without the cost and delays associated with sending equipment out the country. For our customers, this means they can get back to work and keep their projects and budgets on schedule. Something that the entire offshore industry is focused on at the moment"
Dubai set to become the worlds largest solar energy giant
The Dubai Water and Electricity Authority (DEWA) have announced the launch of the world's largest concentrated solar power project that would generate a staggering 1,000 megawatts and by 2030, 5,000 megawatts to provide power for 800,000 homes. Dubai's solar park will aid in the reduction of 6.5 million tonnes of carbon emissions every year.
This is nearly double the capacity of the current largest solar plant in Morocco - the Noor Quarazazate complex which will only reach a 580 megawatt capacity by 2018. Dubai is set to meet 25% of the city's national energy requirements and beat America's renewable energy generation.
The new solar plant is part of Dubai's Clean Energy Strategy, which is estimated to generate 75% of its total power from clean energy by 2050. Private companies will be enlisted to build and operate the plant, which is located in the Mohammed bin Rashid Al Maktoum Solar Park. According to reports, this park is the biggest single-site to generate electricity from solar energy worldwide.
Saeed Mohammed Al Tayer, DEWA managing director, said that the project is called a "concentrated solar plant" as it consists of a large amount of heliostats that follow the sun's direction and uses the sunlight to melt salt.
"The molten salt stores energy and can be used to power a steam turbine, allowing for energy production even when the sun isn't shining."
"The plant will have several thousand heliostats located around a tower that receives the radiation reflected by the heliostats which follow the sun's movement. The heat-transfer fluid is then used to power the steam turbine to generate electricity."
This seems the perfect option for a location that is very hot and receives a lot of sunlight, similar to the way that 40% of Denmark's energy output comes from wind. Furthermore, Portugal recently sustained all it's energy needs for a total of 100 hours consecutively, through solar, wind and hydro power and Germany lasted a day with renewable energy.
The DEWA facility will contribute to making Dubai the city with the lowest carbon footprint in the world by 2050. Furthermore, the plant will feature a solar-powered water pumping and desalination station that has a production capacity of 50 cubic meters of water a day. The significance of renewable energy to achieve a balance between development and sustainability is very much a part of DEWA's vision, to "consolidate sustainability to ensure a brighter and happier future."
What To Include In An Outstanding CV
A Curriculum Vitae outlines a person's education and professional history, and is usually prepared for job applications.
It is of paramount importance that a CV contains your most relevant information. But it is also equally important to make sure all the right information is chopped up into easily digestible chunks in order to give it a clear and logical layout. Bear in mind that recruiters and potential employers will get sent through a high volume of CVs for an advertised position. If your CV is difficult to read due to a poor layout, with pointless information presented, it may fail to make the cut.
So what should you include in your CV, and what should you leave out? There is not a model template, and depending on the industry you are looking for work in, certain parts of your CV may need to be emphasised, i.e. work experience, but overall you want a recruiter to comprehend it quickly, ideally within a couple of pages if possible.
Woodland has some top tips on what should generally be included in an exceptional CV to help an employer hire you:
What to include
Contact Details: What may seem obvious to some is not always apparent in the minds of others. A lot of people do forget to include their name, address, mobile phone number and email address. Ensure that these details are clearly presented at the top of your CV.
Personal Statement: This is not compulsory, however many people include a personal statement in a CV, in order to personalise a CV more towards the position applied for. Ensure you keep this section clear and concise. 200 words is a perfect length for this. Also, articulate your future career goals.
Education: Make a list and date all previous education, putting the most recent at the top of this list. Also include professional qualifications and any training undertaken, either independently or during previous points of employment.
Work Experience: A list which includes previous job roles, any voluntary positions or internships. History of work experience should be presented in reverse chronological order to highlight your most recent position. In terms of presentation, be sure to include your job title, duration of the role, the name of the company, and your responsibilities.
Skills/Achievements: A breakdown of some specific skills you have accumulated in your working life, which you feel you can transfer over to the roles you are applying for. E.g. confident presentation technique, high levels of organisation, or exceptional communication skills.
Hobbies and Interests: Again, optional. Best to include this if you feel it is relevant to the position. You are wasting CV space when mentioning that you enjoy playing chess or riding a bike. However, the right words could catch an employer's eye, persuading them to look again through your experience and skills. Also, try and be as genuine as possible. Stating your love for Shakespeare in a bid to sound more cultured could backfire if your interview is a massive Othello fan. Resist the temptation to lie
What to leave out
The title "Curriculum Vitae/CV": Not really required as a recruiter does know what it is. Your CV speaks for itself and doesn't require a title to describe it.
Bad Grammar: More than 50% of recruiters cite poor spelling and grammar as a key reason as to why they reject applications. In fact, if a recruiter has to make a tough decision over two equally adept candidates, bad grammar could be the only reason why your competition is desired more. Always proof-read, and get a second set of eyes to look over for mistakes. Spellchecking on Microsoft Word is not enough.
Do not include references unless requested: It is a standard procedure for employers to ask for references, which is normally towards the end of the interview process. Putting "references are available upon request" is not needed as it is highly doubtful that one would refuse to give references, so why clarify this in your CV?
Headshot: Unless you are in the entertainment world, you should avoid including a picture of yourself, or a physical description in your CV. There is absolutely no need to attach a picture, until the recruiter has considered your application based solely on your qualifications.
Extravagant fonts and colours: Arial, Times New Roman, Cambria are the types of fonts that are easy to read, and easy to store in an employer's database. Also keep it simple by sticking with black as a font colour.
Cliché Phrases: Avoid generic CV phrases like "good team player" and "thinks outside of the box." You can add value to your CV by using adjectives and active verbs to replace passive verbs and nouns to help substantiate your career exploits. Opting to include common phrases will not set you ahead of the chasing pack. Be individual and unique within reason.
Messy Structure: Do not overlook the importance of presentation. You may have all the key ingredients, including the right language to persuade an employer into interviewing you, but poor presentation will switch them off. Keep it clearly laid out in logical order or risk coming across as unprofessional.
We hope that you found our tips useful! If you are still at odds with constructing your CV, or would like to get some feedback on your current one, Woodland offers a bespoke CV Writing service. Call Suzanne now on 020 8905 2250 to discuss further.
Shell to invest $4 Billion in North Sea
Royal Dutch Shell PLC has announced that part of their spending will comprise of a $4 billion investment for the North Sea.
Plans for this injection are set to be executed between 2016 and 2018, and is set to be similar to expenditure in the past in this region, having marked the entire North Sea portfolio as part of Shell's "cash engines" business.
Shell's vice president for Upstream in UK and Ireland, Paul Goodfellow said that it will "include significant investments with our partners West of Shetland in the Clair and Schiehallion projects in which Shell has a 28% and 55% share respectively."
"Shell continues to have a substantial business in the North Sea with 65 interests in the North Sea Fields, 33 North Sea platforms and two Floating Production Storage Offloading (FPSO) vessels – one operated and one operated on our behalf."
The announcement also comes swiftly after new statistics showed an estimated 120,000 jobs will be lost by the end of 2016, as a result of the UK offshore oil and gas industry collapse. The investment is set to become a catalyst to restore competitiveness and stimulate activity in the North Sea
The oil giant had announced earlier this week that it would cut global investment in light of the recent reductions in oil price, in a bid to reassure the market on the amount of debt it has taken on following its $48 billion acquisition of BG Group in February. Furthermore, last month Shell also had unveiled plans to cut a further 2,200 jobs globally on top its previous target of 10,300 layoffs already planned to adjust to oil prices staying "lower for longer."
Mr Goodfellow also added: "Shell's integration with BG provides an opportunity to accelerate our performance in this 'lower for longer' environment. We need to reduce our cost base, improve production efficiency and have an organisation that best fits our combined portfolio and business plans"
"That is why we recently announced that Shell will reduce the size of the organisation supporting our UK and Ireland Upstream business by around 475 people. Following these changes, Shell will remain a key employer in the North-East of Scotland with around 1,700 employees"
Shell's plans to remain a key employer in Scotland comes as a relief amidst claims by Scottish Labour that the SNP ignored the oil jobs crisis for months because it was "politically embarrassing." More firms are expected to follow suit, through growth by diversifying into new sector and investing in new technology.
Woodland are also diversifying with the times. Get in touch for a host of new Oil and Gas Jobs
Woodland's Top Interview Tips for Success
Congratulations! Your CV has been reviewed, the employer thinks you have potential, and has asked you in for an interview! That's the first hurdle out of the way. Now the preparation begins for the position that could be yours, with the right groundwork. Where to start? Below are some of Woodland's top tips for successful practice before, during and after an interview!
1) Research the company
Preparation is paramount towards a more relaxed and comfortable demeanor during the interview process. Failure to research your potential employer thoroughly will reflect in your body language. No matter how much you try to sugarcoat it, your answers will portray a lack of research. Woodland always recommends candidates to study the job role, as well as the company's website at a bare minimum to assist them in the interview. It is very easy to find out a great deal of information about a company. The internet grants us access to a variety of information channels such as financial reports or company blogs. In doing so, candidates can tailor their experience to the workings of the company, and the specific duties that the job denotes.
2) Present yourself appropriately
As cliche as the phrase is, first impressions are everything. For most businesses, dressing smartly is standard practice, so you must think carefully about how you look. In some cases, certain companies are more relaxed on their stance towards dress code, but when unsure, you cannot go wrong with a business suit in order to create a professional first impression. Recent research has suggested that a candidate makes their impressions within the first eight seconds of an interview. Interviewers spend the rest of the interview time confirming or changing these initial thoughts.
3) Planning ahead
With regards to the logistics around the interview, allow plenty of time to make sure your clothes, a copy of your CV (as well as any other documentation you have been asked to bring) and directions to the interview are ready well ahead of time to avoid any delays.
4) Practice interview
Ask a family member or friend to run through a mock interview with you. Arm them with some sample questions to ask you, and ensure your practice eye contact. Some employers often turn to behavioural interviewing which involves asking some incisive and probing questions. With a little preparation in this respect, you will feel more self-assured for the interview.
During the Interview
5) Body Language
A firm handshake and a smile go a long way in formulating an initial impression upon meeting your interviewer for the first time. Carrying on from this, your body language once sat down for the interview is important. Come across confident and relaxed. Woodland strongly suggests looking keen by sitting up straight, leaning forward slightly and keeping good eye contact with the interviewer or panel. If you look disinterested, don't expect to secure the job.
6) Take a notepad
You will probably be taking a lot of information in during the interview, but taking notes creates the impression that you are paying full attention. A top tip for candidates who want to come across as conscientious.
7) Gear up for The "What's your weakness?" Question
The million pound question that people stumble on when asked is what their weaknesses are. Woodland recommends not to go with the response most do, which is "I am too much of a perfectionist". Interviewers have heard that answer all too much, and with a lack of originality it won't set you apart from the chasing pack. Others will give an honest answer, but will highlight their weakness only, without strengthening their answer. The best way to proceed with your answer is to substantiate it with the methods you use to overcome your weakness.
8) Ask questions
To show you are keen about the position, always come prepared with some questions to ask. Ask questions, whilst at the same time conveying something about you. E.g. don't say: What is the best performing department of your company? Instead, say, "According to your quarterly report, your profit increased by 20%. Was this as a result of a well performing department in the company?" A killer question, if you are bold enough to ask right at the end of your interview would be something along the lines of: "Have I given you any reason to doubt that I am right for this position?" It may take some guts to ask this, but it is a sure-fire way for you to clear anything doubts an employer may have, and could get you the position you could have otherwise lost.
9) End on a positive note
When you are nearing the end of an interview, think of a nice positive line to conclude the interview with. E.g. "Thank you so much for your time today, look forward to hearing from you." Furthermore, drop your interviewer a brief email of gratitude. Even if you don't get the position, it opens up dialogue, and in the near future, you might get an email for a new available position!
Good luck with your interview, on behalf of all the team at Woodland!
7 Most In-Demand Qualities Employers Look For In A Candidate
Most employers have had their fair share of experiences with good and bad employees. Bearing this in mind, employers build up a good understanding of the qualities a candidate requires to succeed. Here are Woodland's Magnificent 7:
1) Leadership
Leadership is the willingness and the desire to accept responsibility for results. It's the ability to take charge, to volunteer for assignments, and to accept accountability for those assignments. A leader will not make excuses and will continuously demonstrating taking charge of achieving company goals through a committed performance at the highest level.
2) Integrity
One of the most sought-after qualities can be recognized if one stays true to themselves. Being totally genuine signals an honesty in yourself and your relationships with others. Furthermore, you do not shy from mistakes from the past, and you are happy to discuss your weaknesses as well as your strengths.
3) Likability
An individual with a great personality goes a long way towards building your popularity and effectiveness in the workplace. Employers look for positive team players who can gel within a team quickly through their warm and friendly personas.
4) Competence
To put it bluntly, competence is all about getting the job done properly. To be competent in what you do is the foundation of your career progression. Prioritizing tasks, separating irrelevant work from the relevant and focusing whole-mindedly until the job is done.
5) Confidence
Are you a risk taker? Can you accept a challenge without deliberating? As we all know, there is a fine line between confidence and arrogance. But if you exude a willingness to take on a job where there is possibility of failure, you will come across as highly competent. To be able to speak up and say what you think is a trait many businesses admire and look for.
6) Reliability
A quality that is sometimes overlooked, reliability is just as paramount to the success of an employee as the above characteristics. To be qualified and likeable is not enough. Accurate timekeeping, responding to emails swiftly and lending a hand when required are imperative.
7) Keen to Learn
An employee, who from the outset demonstrates the willingness to learn and develop themselves professionally, will go far. Be that someone, who joins training courses from the get-go or learns independently
If you are actively searching for a position in the Engineering, IT, Accountancy, and Admin sectors, submit your CV today to see how we can assist you in finding your new job.